I've always been fascinated by technology. I love building all types of electronic projects and automating things. Recently I ran across a guy who discussed building a battery backup using recycled scooter batteries that contained 18650 rechargeable batteries. The same ones that you find in Tesla cars and Powerwalls.
I started thinking. I wonder if it would be possible to trickle charge a battery during low-cost energy hours (6PM-3PM) and then dump it back into the grid when the electricity was expensive(3PM-6PM). Or at least offset your peak hour usage with battery power. So I created some formulas and crunched some numbers. Before you read any further I want to say this is a complete hypothetical experiment. I would never connect this to my SRP system and risk them terminating my services.

Here is a list of SRP's different electricity rates. You can see the greatest offset is in the months of May, June, July, August, September, and October. The variance in winter is not that great and you really can't save that much using this method.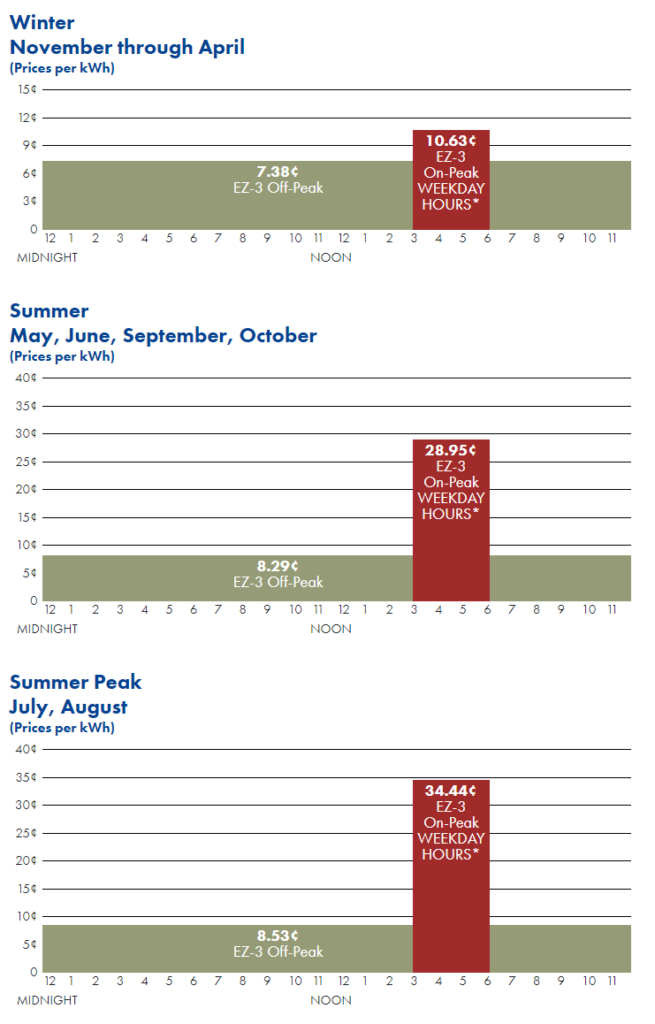 Ok, let's compile a spreadsheet using these formulas.
ROI
Analyzing the ROI this setup using a simple 3kWh battery and a 1kW inverter we can yield 18.27% with a completely paid for system in 5.47 years. Not a bad return for someone with a little bit of money to invest.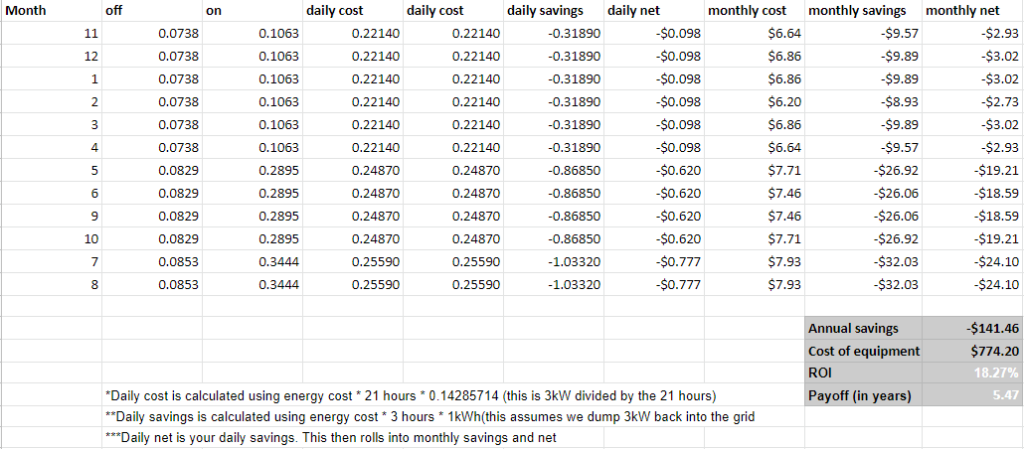 Parts
So I started buying parts.
1 – Inverter
1 – Smart switch
1 – Battery Charger
1 – Arduino Nano
1 – Buck converter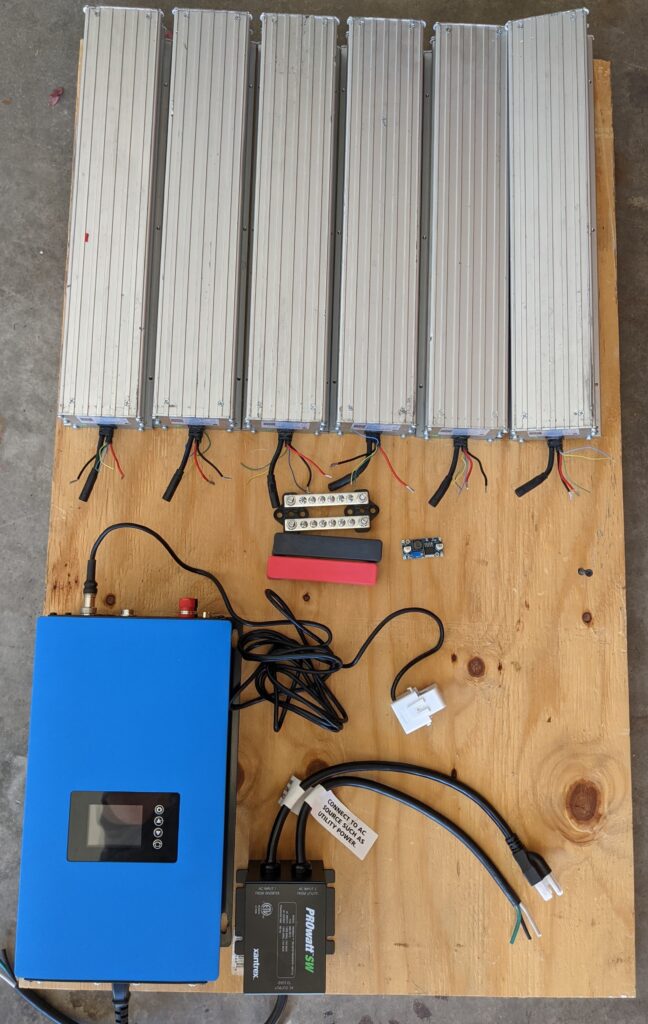 Part 2
I'll be assembling and testing over the next week. To be continued…