Price cuts last week just went to their highest level in years. This is a horrible sign for things to come in Arizona. But it gets worse…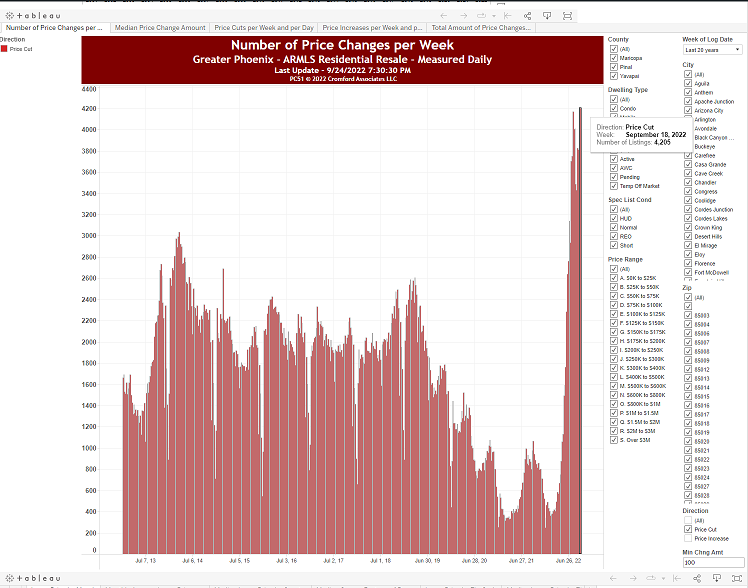 Active weekly listings are also at their highest level in years. In 2019 there were 18,562 houses for sale. We now exceeded that with 18,605 last week. Meaning there is a huge supply.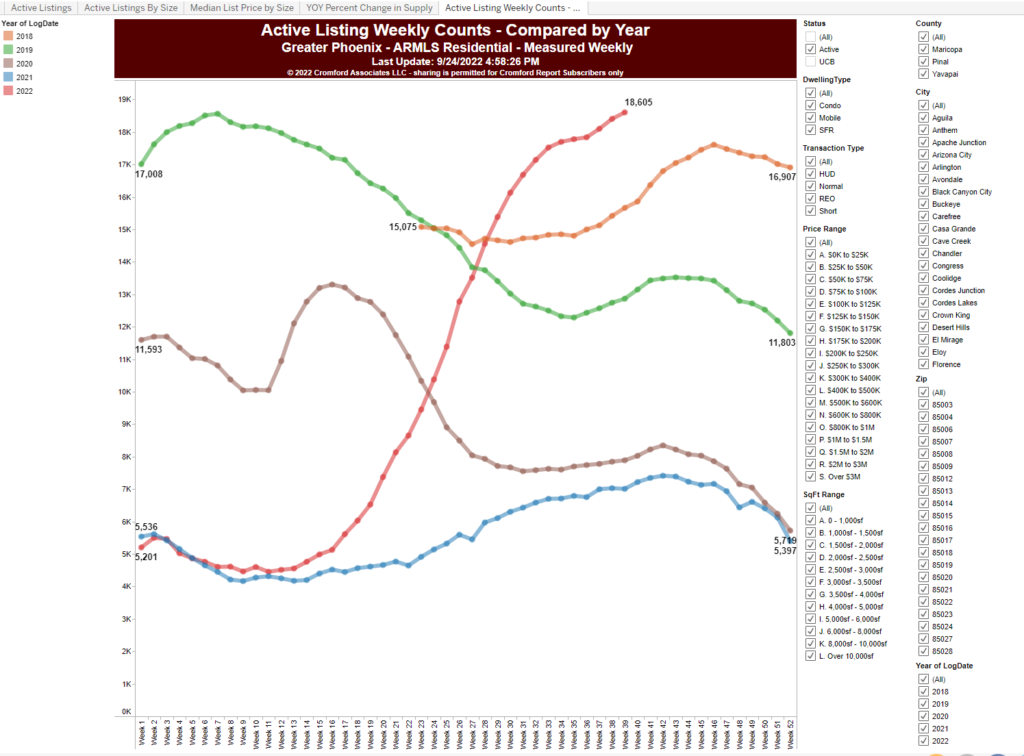 We are now 8% off the peak average sales price of $305.97/sq ft. Last week's average sales price sat at $282.41/sq ft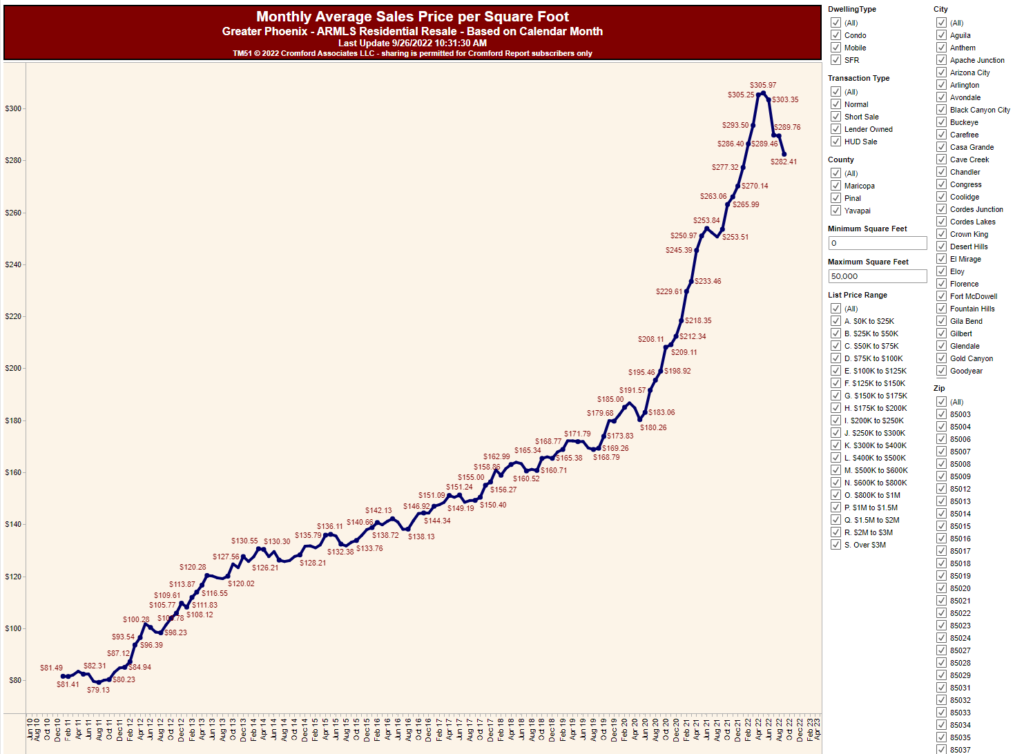 What I think is more interesting is the average weekly list price is down 20% off its peak. Currently, it sits at $324.73/sq ft with the peak hitting $401.47. With the average sales price per sq ft at $282/sq ft and the average list price at $324/ sq ft there is a huge disconnect between people listing their houses for sale and what they are actually selling for. The average seller has to reduce their price by 13%. This is sure to get worse once the FED's latest rate increases from last week take hold.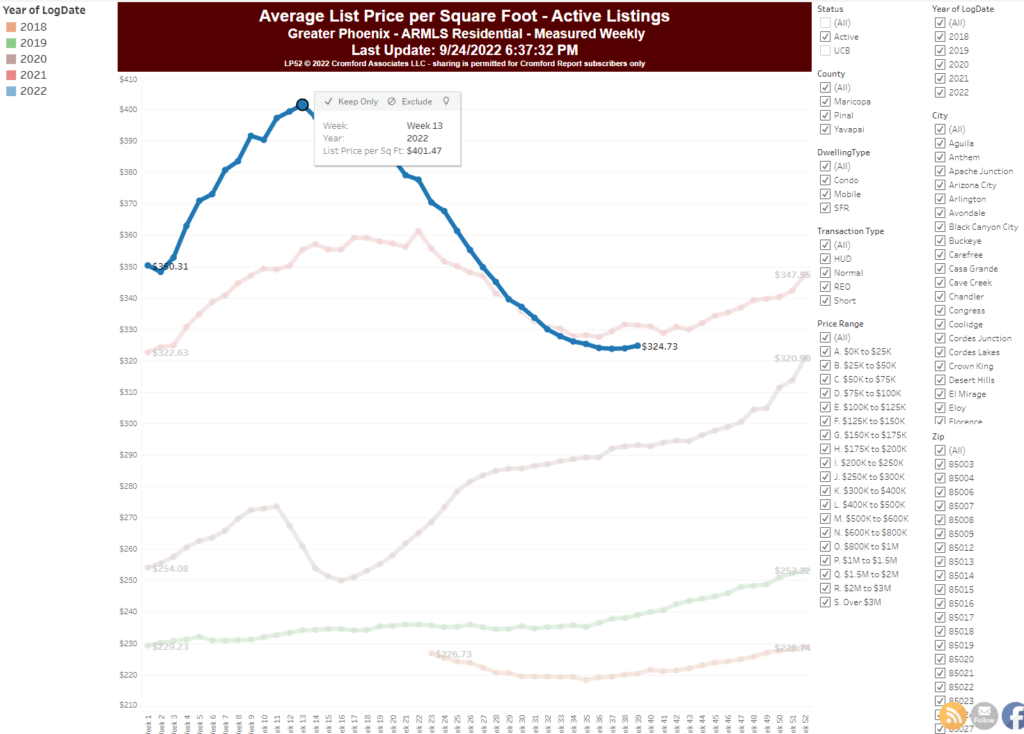 The listing success rate hasn't been this low since 2014. Two more percentage points and we're back to 2011 levels.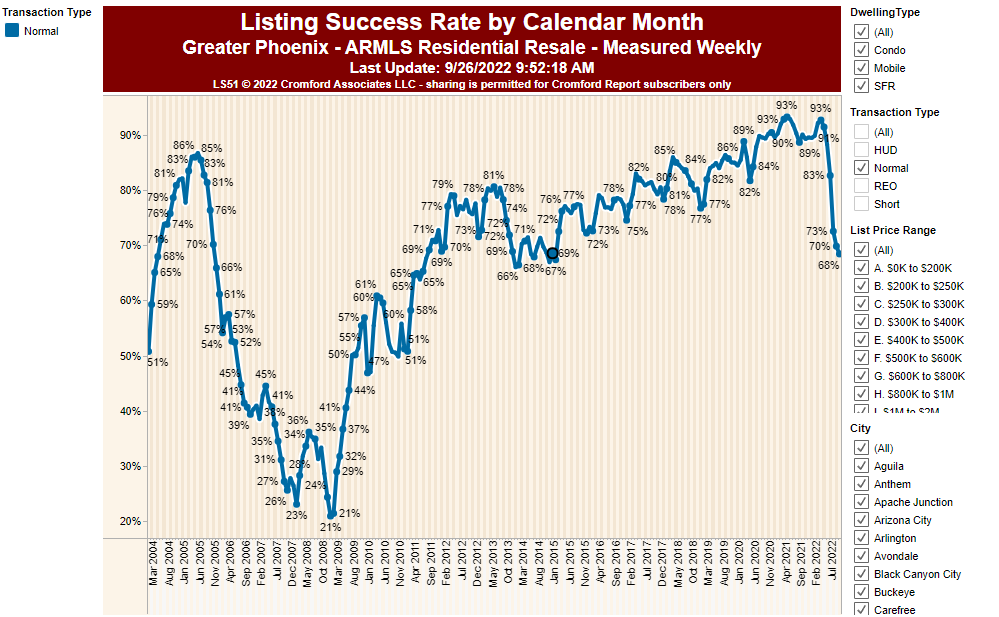 It appears a lot of sellers who "don't need to sell" have just given up trying.